Just back from CEDIA 2010 where we delighted those that have been following our progress since last year by saying they could now buy our Voice Remote. On our stand we also demonstrated our voice control integration with Bitwise Controls' Home Automation system, which excited Bitwise and their new distributors alike.  We hope to have this plugin available as a product for System Installers in the next few months. It's a great addon for our technology, bringing simple voice control to Home Automation.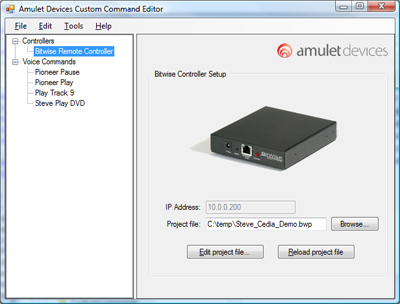 It was good to see a brighter outlook from those present. Following the tough year that CEDIA members just had, there was genuine belief that things are improving. That said, a lot of companies were pushing lite versions of their products that help expand their market reach into a smaller budget install. There were more than 20,700 attendees,  with nearly 20% of attendees being first-time visitors to CEDIA EXPO.
We felt like poor cousins as we looked from stand to stand as we had not "Just released the iPad version of our product". Still, can't really go back to a touch screen when we have moved on to voice control.
There was a reduced presence of Media Center system vendors and products at the show.  The absence of Microsoft, the Media Center Alliance and system vendors like S1 Digital and Niveus was commented on by various Media Center System Integrators looking at our product.  This did give Vidabox a free run and they certainly made the most of this, sponsoring everything but the toilet rolls.  Their new Media Center Extender looks to be a great device. They are not shipping this separately to their main Media Center system.  I think as a separate device it could have broad appeal.